Complete range for all your needs
Wide range of equipment with maximum quality for any professional kitchen
Cool Head takes care of your kitchen and your professional laboratory with a wide range of products designed and developed in order to satisfy any needs in terms of purpose, performance, and dimensions.
Cool Head does everything to make things easier
Provide functional, efficient, and adaptable equipment useful for daily activity.
Quality is fundamental to us, which is why we work every day to guarantee the highest level of performance and reliability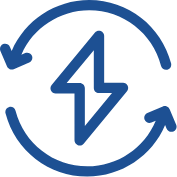 Thanks to the mix of technology and high quality materials, we ensure low consumption and respect for the environment
Plug & Play products, ready to be used in any space and developed to meet various expectations and different needs, useful for daily activity

Excellent design, superior quality materials and attention to detail
Versus showcases and cabinets are carefully designed and manufactured in Italy to be sustainable and energy-efficient.
Versus helps you create unique and exclusive spaces for your hospitality and retail projects.
A wide range of possibilities to meet every need in professional refrigeration: wine, pastry, ice-cream, chocolate, meat, and fish.

Versus offers a high-end range with a premium design as well as customizable products

R+D has a major role in choosing and implementing the features that create energy efficient equipment

The Versus manufacturing plant generates its own energy thanks to the use of solar panels, providing electricity to the production plant and offices