Complete range for all your needs
Wide range of equipment with maximum quality for any professional kitchen
Cool Head takes care of your kitchen and your professional laboratory with a wide range of products designed and developed in order to satisfy any needs in terms of purpose, performance, and dimensions.
Cool Head does everything to make things easier
Provide functional, efficient, and adaptable equipment useful for daily activity.
Quality is fundamental to us, which is why we work every day to guarantee the highest level of performance and reliability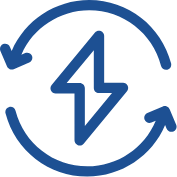 Thanks to the mix of technology and high quality materials, we ensure low consumption and respect for the environment
Plug & Play products, ready to be used in any space and developed to meet various expectations and different needs, useful for daily activity

Valorize your goods by decorating your place at the same time
Cool Wise offers a wide range of products studied specifically for the Ho.Re.Ca., retail, foodservice and food & beverage industry, with a high level of personalization.
Cool Wise helps you and your staff in the operations
Our entire range of products has been designed and developed in order to valorize your spaces, perfectly show your goods and improve the selling process.
Items designed to offer the best visibility for your food and beverages, always at the right temperature
Promote your brand by taking advantage of the large customization areas that our products offer
Plug & Play products, ready to be used in any space and developed to meet various expectations and different needs, useful for the daily activity