As in previous occasions, this year we have participated in the 44th edition of SIGEP, the International Trade Show of Artisan Gelato, Pastry, Bakery and the Coffee World that was held from the 21st until the 25th of January in Rimini, Italy.
Our Versus brand was the star of the stand with its complete collection of display cases for pastry, chocolate, ice cream, meat maturation and wine preservation cabinets.
Versus is produced in our factory in Bologna (Italy), where a team of refrigeration professionals supervises the entire production of the collections, as well as the customised showcases. Thanks to this control of the production line, the showcases can be customised and adapted to any space imaginable.
Versus models can be designed from scratch by choosing the measures, colour, type of doors, number and colour of the LED lights, as well as the accessories (wheels, handles, and shelves).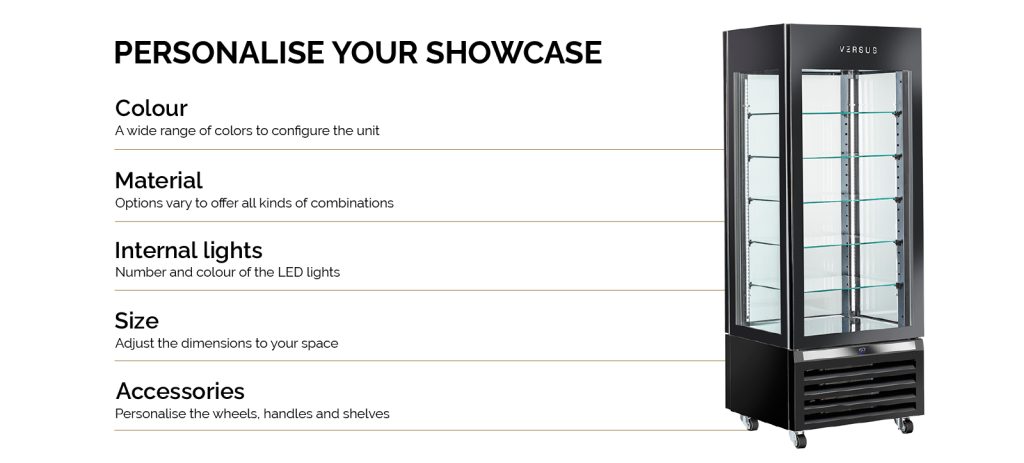 During the fair, visitors were able to get a first-hand look at our range of products and share their experience of using them in their businesses.