Cool Head Europe attended Host Milan 2021 from 22-26 October in Milan (Italy) once again this year, with a two-floor booth introducing a wide range of refrigeration products combining quality, sustainability and design.
In addition to finding out the latest trends in the Horeca sector, attendees were able to discover our range of professional refrigeration products: cabinets, counters, freezers and coolers, for both display and storage. We were also very pleased to host the three Michelin star chef Davide Oldani.
Cool Head and Cool Wise refrigeration equipment: new releases
The brands Cool Head and Cool Wise introduced a whole range of refrigeration solutions for professionals.
Attendees were able to take a look at Cool Head's Inox and Abs product families: featuring a variety of upright cabinets, counters and blast chillers for meat, fish, bakery and ice-cream.
The brand released its new range of blast chillers: a key item in all professional kitchens regardless of their size. The new RF 23A, RF 70A, and RF 100A models have multiple benefits for food preservation, time rationalization and cost savings. 
These new models have an elegant design, with different capacities to suit every chef's needs (small, 7 or 10 trays). Their doors are reversible, so they can fit in any free space. All the models include a digital thermostat with a buzzer alarm to help professionals control the temperature of the food. Coolhead's blast chillers have an evaporator with anti-corrosion treatment, to ensure conditions remain hygienic.
RF 70A and RF 100A have a separate button for the "ice cream" cycle and for the "-40°C" cycle, making both models ideal for bakery and ice-cream.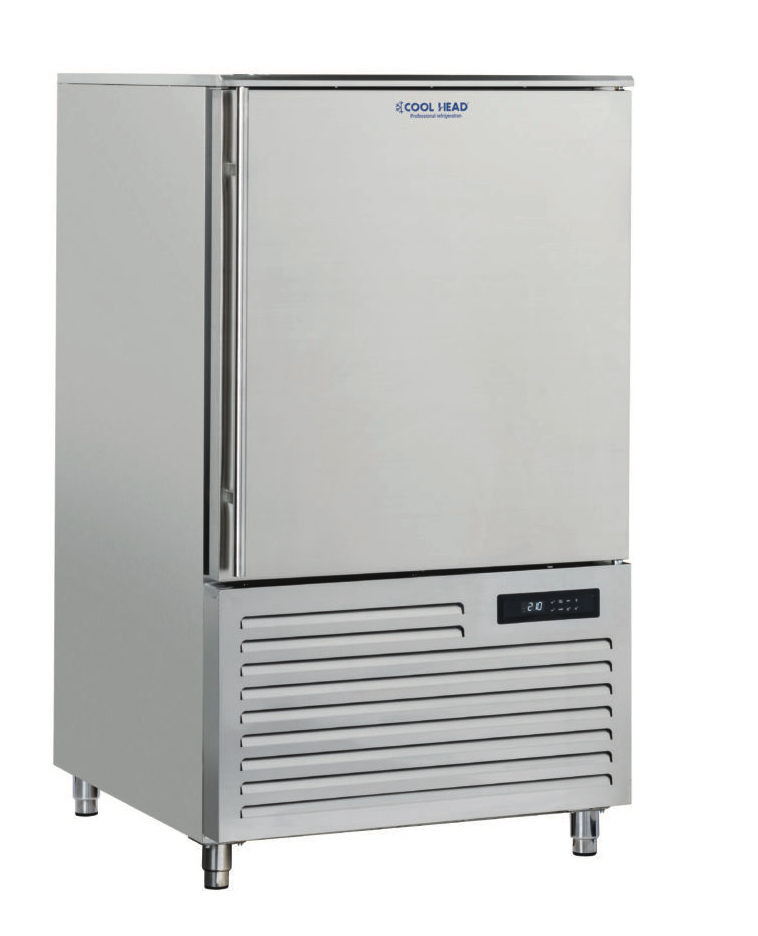 The Cool Wise brand participated with a complete range of display units for restaurants, supermarkets and retail shops that will allow all business owners to showcase their products in the most attractive way. Four new serve-over counters (WKR, WST, WTE, WFH), two new models for self-service (WTM, WMP) and the freezer RFG 1350B were released at Host.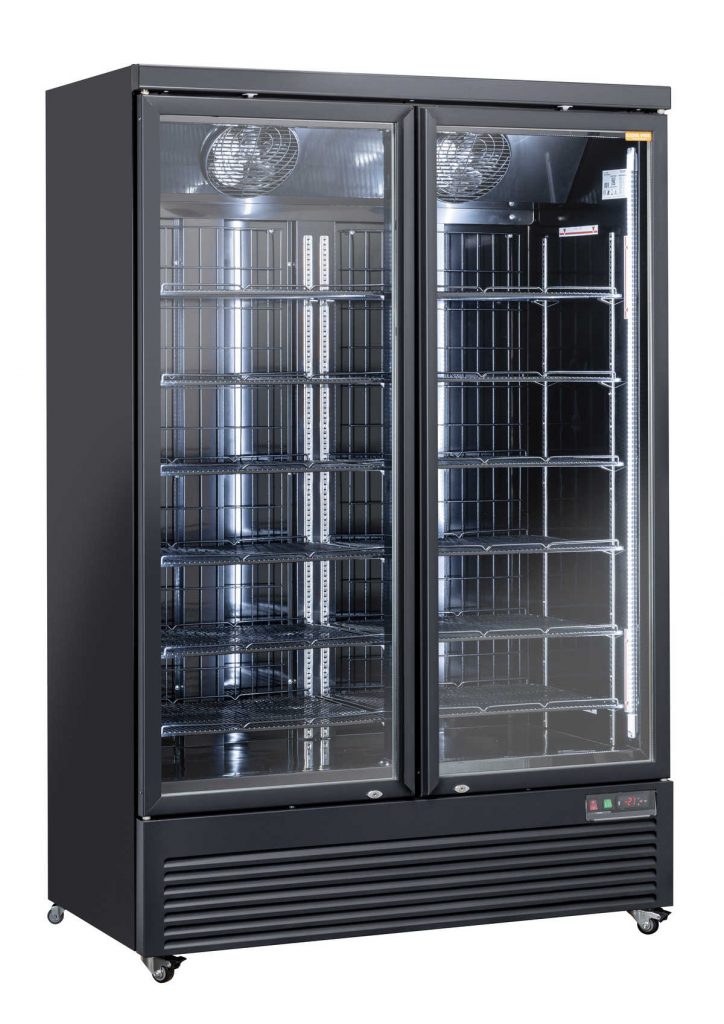 RFG 1350B is an upright freezer with two glass doors, LED lighting to improve the view of the product and a capacity of 994 L. The unit is fitted with a heated glass door with double safety tempered glass. To make it more functional than ever, it has 6 adjustable shelves and 4 wheels that means that it can be positioned as required. This freezer also includes a digital thermostat display to control the temperature of the food (cakes, ice-creams, etc.)
Michelin starred chef Davide Oldani visited us to share impressions and ideas
While we were at Host Milano, we were also very pleased to welcome the chef Davide Oldani, who was awarded 2 stars by the Michelin Guide in 2021 and the holder of the prestigious green star for sustainability. The chef at the restaurant D'O in Cornaredo (Milan) shared his impressions with our technical and design team.
Our research and development (R+D) team is currently working with Oldani on designing a new project to meet the requirements of the most demanding professionals. This new brand is being completely manufactured in Italy.
Sign up for our newsletter if you want to find out more!