We had the opportunity to attend the 43rd edition of SIGEP, the international trade fair for Artisan Ice Cream, Confectionery, Bakery and the World of Coffee. The fair took place from 12th to 16th March in Rimini, Italy, and we were there with a stand dedicated to our two product lines – Cool Head and Cool Wise. It was also the perfect occasion to present Versus, a new brand of 100% Made in Italy display cabinets combining quality, design and efficiency.
Attendees were able to discover our range of professional refrigeration products: cabinets, counters and freezers, for both display and storage. In addition, we had the visit of chef Davide Oldani, with two Michelin stars and a green Michelin star, as the ambassador of Versus.
Cool Head and Cool Wise: innovations that go one step further
We took the opportunity to show off the new products in the Cool Head blast chillers family, designed to adapt to any space in a professional kitchen. The RF 58A, RF 78A and RF 158A models have the new Wi-Fi connection functionality, which means the equipment can be controlled and monitored. This system is managed via an application that can switch the equipment on or off, record operating data for more than 30 days and detect any problem in the system, all remotely.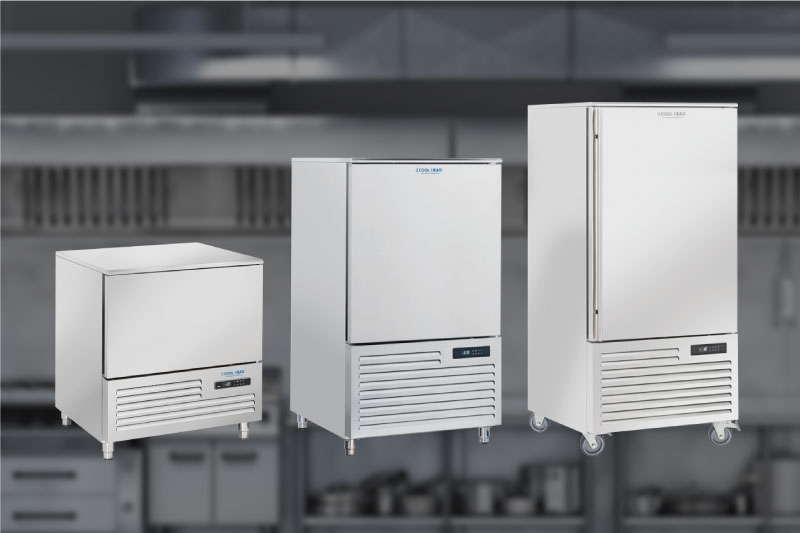 Attendees were also able to see the products in the Display (Espositori) family, designed to guarantee food preservation while displaying products in the most attractive way for the consumer.
These products include the FT 188 and FT 188B models – promotional refrigerated displays that are especially designed for impulse purchases. They have two adjustable shelves and LED lights inside, and provide maximum visibility for the product on display.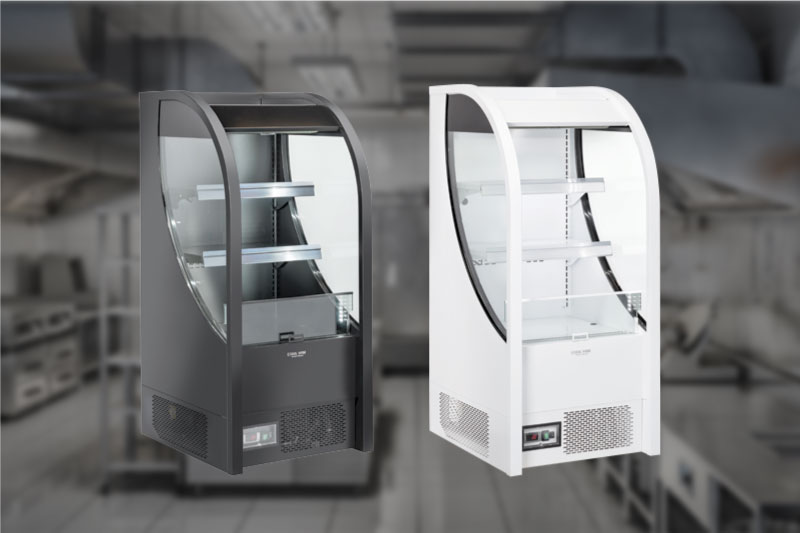 Versus: sustainable design Made in Italy
Versus is a new line of showcases that aims to address the limitations of traditional refrigeration design and offer new, adaptable, creative and sustainable solutions. The production of the new line of showcases is entirely local, as it is made in Bologna, and we have also decided to work with Italian suppliers. Versus is conceived as a sustainable project, and for this reason its production plant has been designed to be self-sufficient, generating up to 90% of its annual energy needs by means of photovoltaic energy.
Its design combines the elegance and simplicity of Italian tradition to offer five types of display cabinets: pastry, chocolate and ice cream, together with meat maturation and wine preservation cabinets.
Versus sets no limits on creativity, and provides a customisation service to adapt the products to the needs of each project. Customisation therefore offers a variety of colours, sizes, materials, LED lights, types of shelves and even allows you to create a new model from scratch.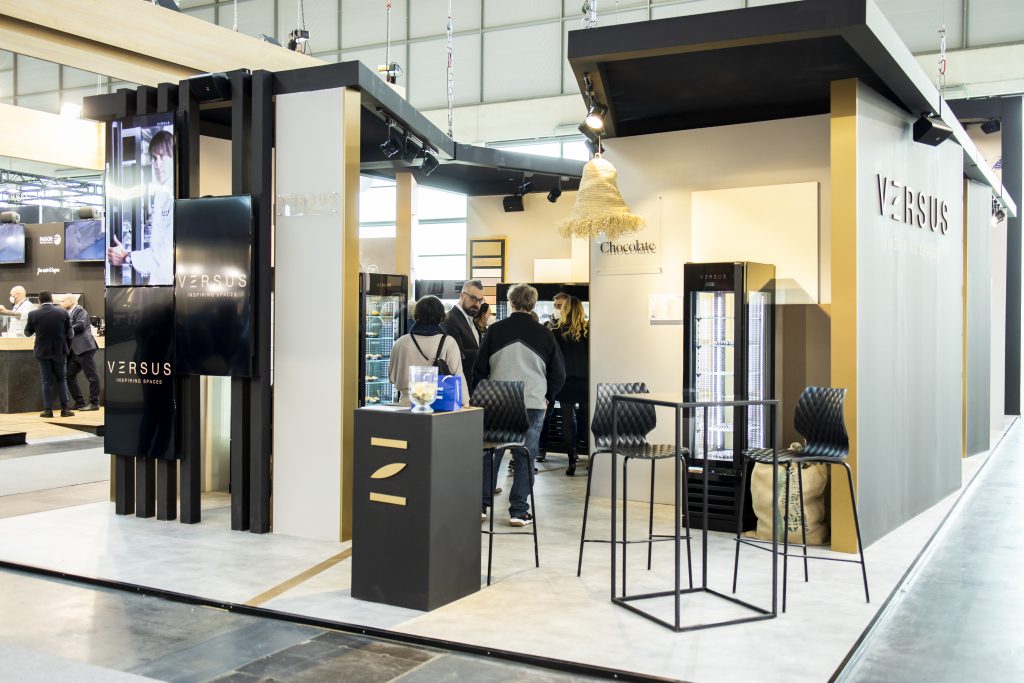 Green Diploma – The Versus training programme in collaboration with Davide Oldani
Versus has designed an initiative together with Davide Oldani that aims to share the chef's experience in successfully developing a sustainable haute cuisine model.
More specifically, the programme consists of five chapters in which Davide Oldani will share with us how he has developed a sustainable haute cuisine model.
To access the course, all you have to do is register here. Participants completing the course will receive a certificate of recognition.