Who doesn't like something sweet? The kind we gaze at through the glass of a beautiful pastry shop counter.
What is behind a sweet and varied presentation? First of all, a well-thought-out decoration and interior design project, and then the right professional equipment to produce, preserve and display the product in the best possible way, with no margin for error.
Cool Head Europe's product portfolio includes the widest variety of refrigerated display cabinets for cake shops, professional preservation and freezing cabinets and refrigerated tables, among other ideas for equipping a cake shop in the most efficient way.
Display cases
Let's first look at refrigerated display cabinets for pastries, which is what receives the most attention from the customer, as this is where the product is displayed. They are used to preserve and enhance the quality of the product displayed in them.
Which one to choose? This depends on the products to be displayed; they can be vertical with four glass sides, with one or two doors, and/or self-service cabinets. Depending on the space, the aesthetics of the premises and the design, they are available with curved or straight glass. These display cabinets for pastry shops should have a static cooling system to prevent the product from drying out, and good lighting so that the product is clearly visible, increasing impulse purchases by the customer.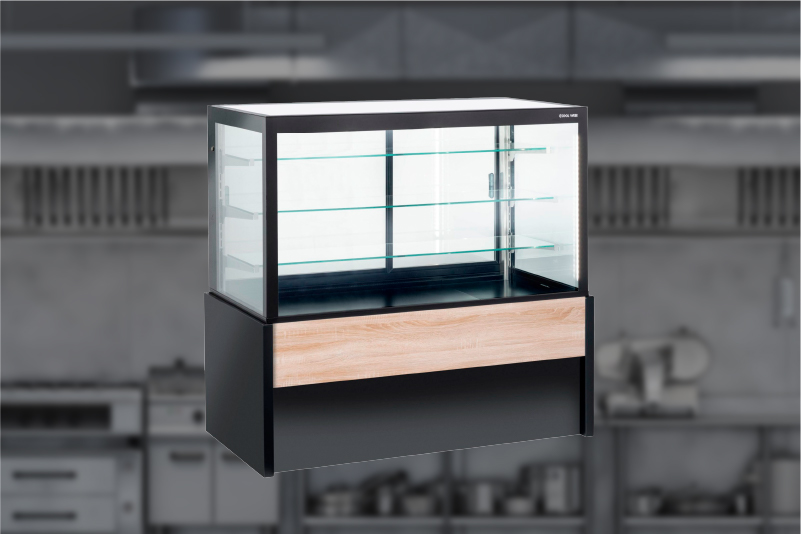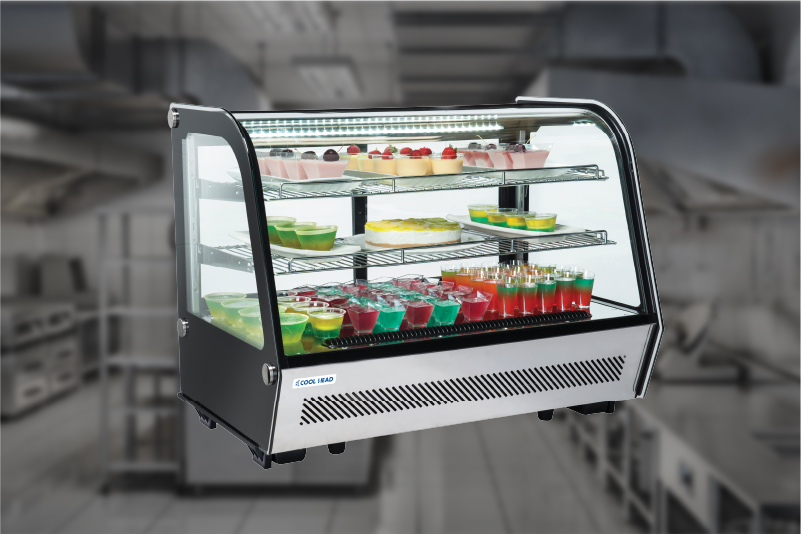 The space in which to work: the refrigerated pastry counter
Equally important but not as visible (depending on whether the space is open or not) are refrigerated counters for pastries, also more commonly known as cold tables.
Refrigerated tables can come in different sizes and can be assembled according to the space available in the bakery. They can be equipped with or without a bumper. The bumper is a stainless-steel elevation with a depth of about 10 cm, with which the table rests against the wall, protecting it from falling behind.
A large table without a bib is usually placed in the centre of the bakery, for everyday work, and two tables with bibs are placed against the wall, which are used as refrigerated units to store cold products and work on the surface.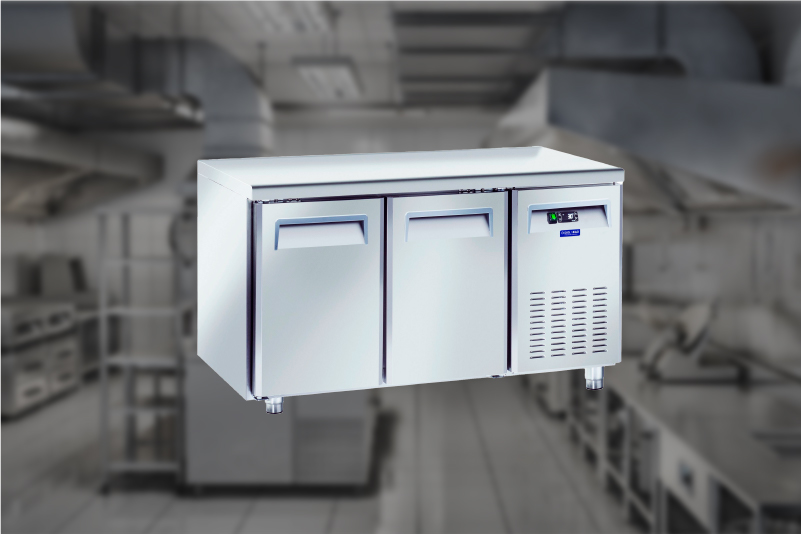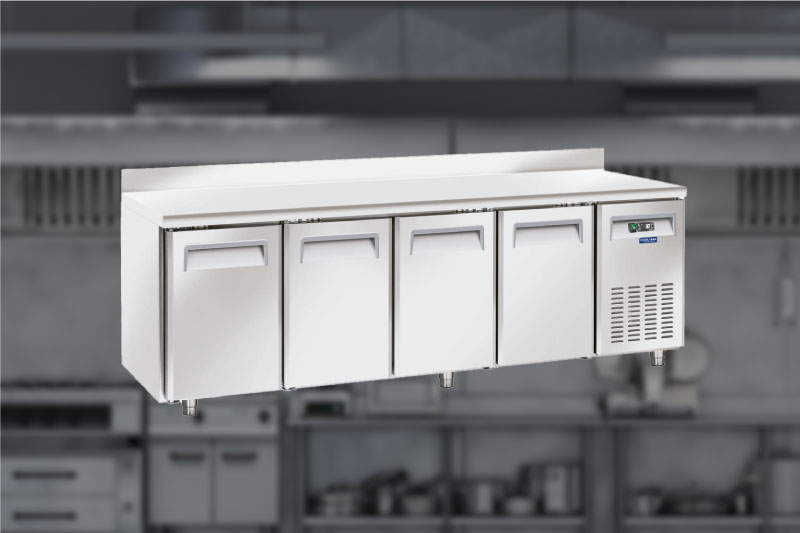 Refrigerated storage and freezing cabinets
Professional refrigerated cabinets are also essential in a pastry shop. They are usually placed near the cold tables. We call them cabinets because they are like vertical refrigerator units with one or more doors. There are also different types of doors -blind or glass- and they can be made of different materials such as stainless steel and ABS.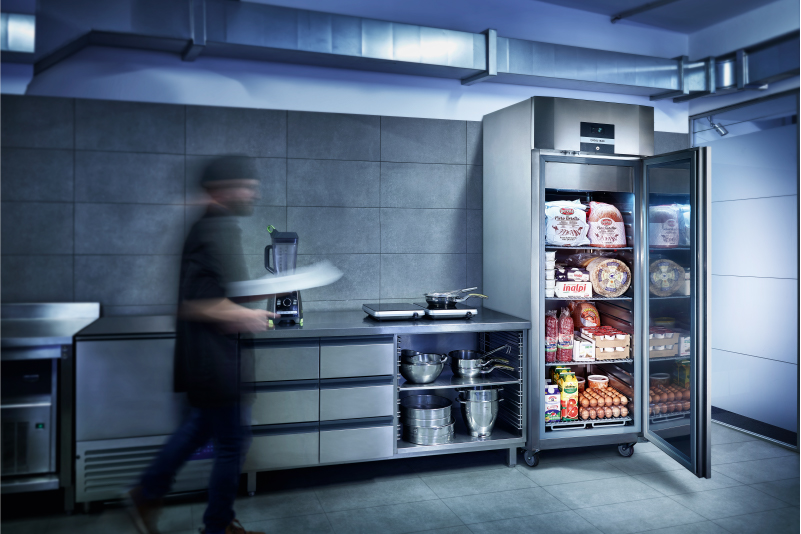 There are positive and negative temperature cabinets, depending on whether they are used for preserving or freezing. They also have different types of refrigeration, depending on the cooling system used: static, ventilated or roll bond.
Tips for equipment maintenance
What do they all have in common? Many of them are made of stainless steel. This is a material that is easy to maintain and clean, and although this does not happen often, it can rust. This means it is a good idea to maintain it properly.
Stainless steel is a metal that contains other metals, such as chromium, which forms a protective layer that provides protection against rust. When the superficial layer is broken, the stainless steel becomes susceptible to rust.
How can we avoid this? It is important not to use chloride-based cleaning products, or to use sharp objects that can leave marks on the steel. Contact with some corrosive foods such as onions, lemon and salted water should also be avoided.
The best way to clean is to use a damp cloth and mild detergent and rub in the direction of the finish. Lightly dabbing a little gin on a damp cloth is also a useful trick for keeping your stainless-steel equipment shiny.